Monday, September 6, 2010
Well yesterday was my 8 month surgiversary! As of this morning I am 125lbs down, and 5 pounds from doctors goal! I am down from a 22-26 bottom and 18-22 top to a 12 bottom (I don't guess 10's from Gap really count? lol) and M/L in blouses, and a small t-shirt. But you know what? As much as I love all those numbers and letters. They do make me happy.
You know what makes me the happiest? I can RUN 3 miles. Out of all of the things I have accomplished in the past 8 months, running is what I'm most proud of. Something about being able to run (without feeling like I might have a stroke!) is the proof that I am alive, not just alive, but living. I am no longer on the sidelines, behind the camera, I'm in the game. I couldn't be more happy.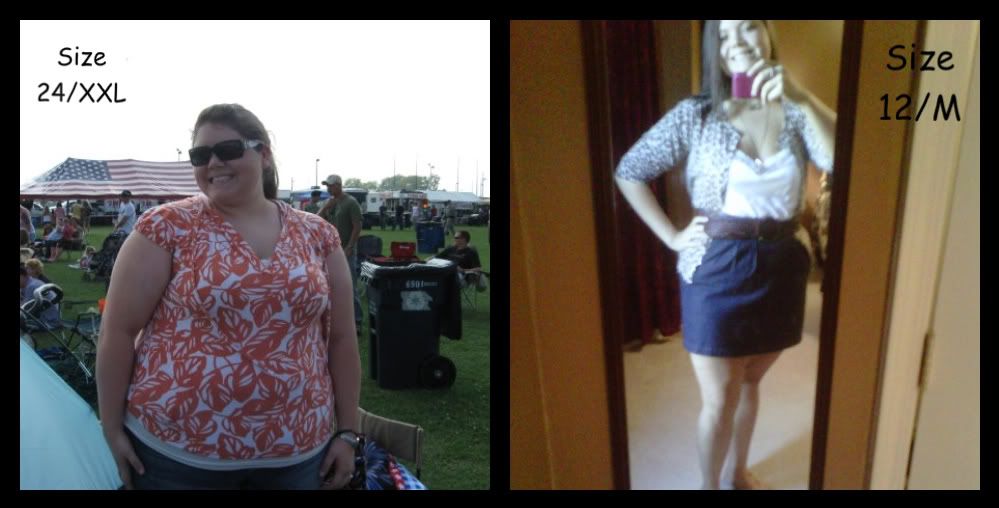 (Picture on the right is what I'm wearing to pick up Brian!)
So I'm making a vow to myself today that I will NOT let numbers torment me anymore. I am happy. I am living life. I have gained so much by losing this weight, and to me what I gained far outweighs the weight I've lost.
Brian isn't home yet, but should be *fingers crossed* tomorrow! I'll be sure to update you all once he is home and were settled.
Until tomorrow. If you're still there.
(Oh and sorry about yesterday. I was crazy busy!)